BUILD
---
Based on the experience with the prototype, some significant changes are being made for the production version. A multitude of drivetrain changes, from major ones like switching to V8 power and a racing gearbox/clutch to items like brake setup, torque distribution, chain management and the like. The chassis itself is being redesigned as an all-carbon monocoque with bolt-on alloy suspension units. This will both greatly increase safety and ease maintenance. In addition to the original bodywork that can be seen on the prototype, several other body styles are planned and the chassis will accommodate a wide variety of custom body designs to suit customer preferences. So if you want the performance but fancy a different style - no problem.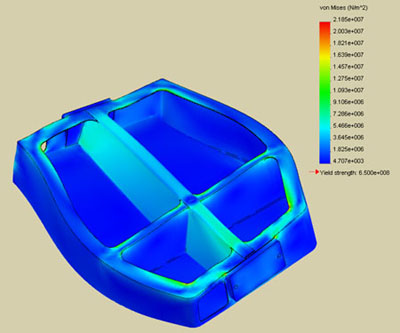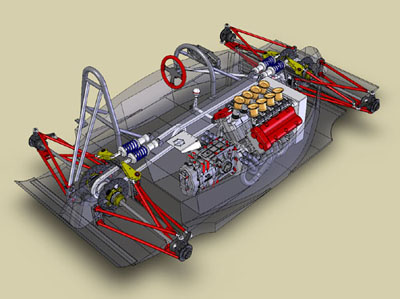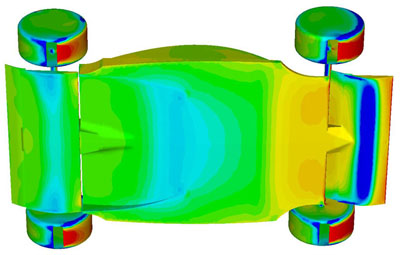 Production is currently planned to start in July of 2007, at the rate of one car a month. Preliminary specifications and pricing for the dp1 can be seen by clicking the 'SPECS' button on the left. Those interested in learning more about the car and placing a deposit should contact me directly.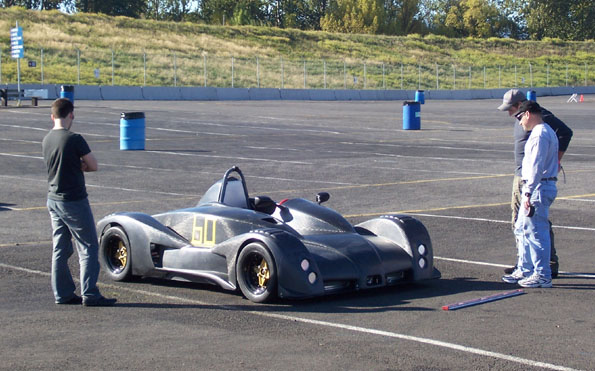 In the meantime, the testing of both the prototype and the Ariel Atom powered by the Hartley V8 will continue. As this preliminary video indicates, the inital testing has been very encouraging.
---