DESIGN
---
Having decided to go ahead with the project, I knew that I could leverage my experience with 3D CAD and complex design project management from my two decades in the computer industry. I've been fortunate to have worn a lot of hats, from programmer to hardware developer to industrial designer and all the way up to VP of Engineering with a couple of startup tech companies. So I had an appreciation for the magnitude of the task, and a good idea on how to tackle it with the available resources. Creating things that don't exist yet is an interesting challenge. One definitely needs a schedule to drive the process. At the same time, there are so many unknowns that real planning is virtually impossible. It's just like doing a startup - you have to have a plan but you have to anticipate things won't go according to plan. So I set targets. Knowing full well that schedules and indeed the very design will change over time. The initial target was to have a driveable prototype in two years. It ended up taking four and a half to get to that stage, which can still be seen as a bit of an achievement considering that it is essentially a one-man effort. The full details of the trials and tribulations are available on the dpcars.net site. They are split into three sections - initial design, prototype build and development effort documenting the steps from prototype to production. In each case, start at page 1 in upper right. Below are some highlights of how the prototype took shape, using a mix of hand craftsmanship and top-end computer analysis and CNC fabrication, including production-quality tooling.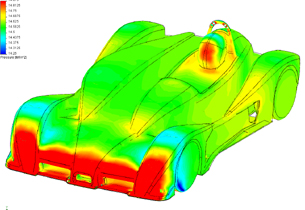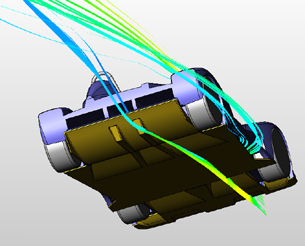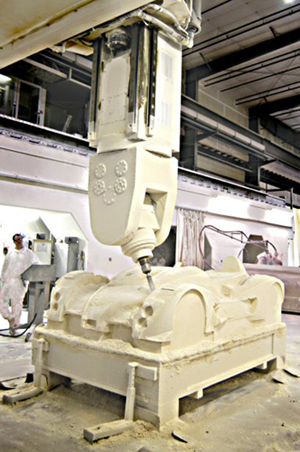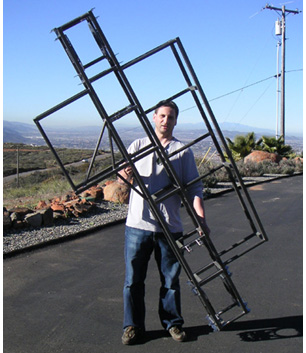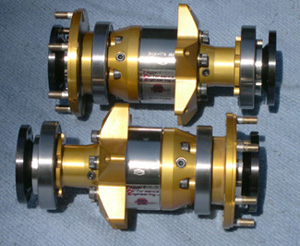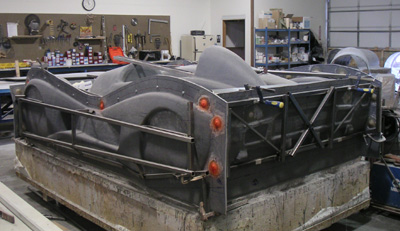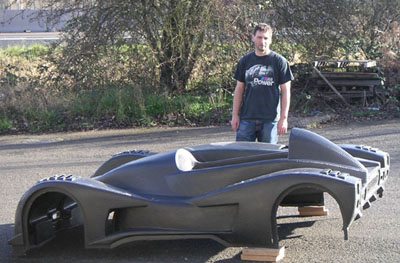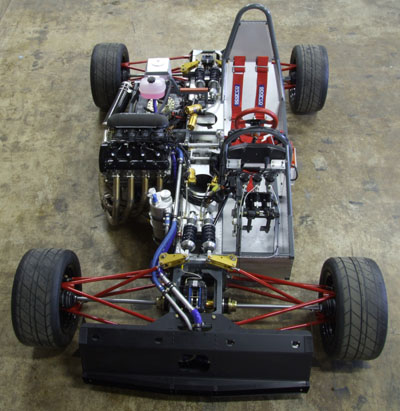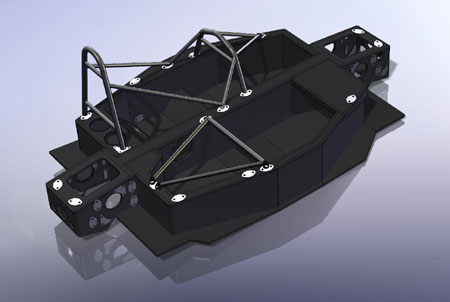 The design process was a steep learning curve as the web logs attest. From the very beginning I have decided to keep the process open and to document it on my site, betting that what I learn from the feedback I receive will be worth sharing my discoveries (and my mistakes). The results have exceeded all expectations. Throughout the years I have made very valuable connections, some of which grew into friendships, and have received input from extremely qualified people whose expertise would otherwise be unavailable to me. While the dp1 remains a very focused and personal vision, many people have contributed to helping me shape it and making the dream a reality. The Internet is indeed a wonderful medium for communication.
All the lessons learned from the prototype and the feedback from potential customers have been applied to the production design. The car now boasts a very rigid, light and safe composite chassis with ample room for drivers up to 6'3" and over 200 lbs. Components are strengthened, service and maintenance are much improved. All this is done while keeping the total vehicle weight under 900 pounds (400 kilos) despite moving to V8 power.
---